The Société Francophone du Diabète (SFD), the International Diabetes Federation and French-language Association for Research on Diabetes and Metabolic Diseases, has been being a premier event for the professionals across the world, esp. from the French-speaking community, to meet, perceive, research, and exchange the latest developed products and new technologies in the fields of or related to diabetes care, management, education, etc.
SFD 2018 attracted 4,438 professionals in the fields of diabetes including diabeteologists, endocrinologist, clinicians, physicians, educators, public health specialists, epidemiologists, as well as policy makers and advocates. Also 46 exhibitors, most of which are the leading manufacturers for diabetes care & management & treatment products such as blood glucose monitoring products, insulin pump, insulin, and oral drugs, etc., exhibited their most popular and innovative products during the congress.
ACON, as one of the leading manufacturers worldwide of blood glucose monitoring products, participated in SFD 2018 for the 9th consecutive year and showcased its well-known On Call branded diabetes care products, including blood glucose monitoring systems and HbA1c analysis system.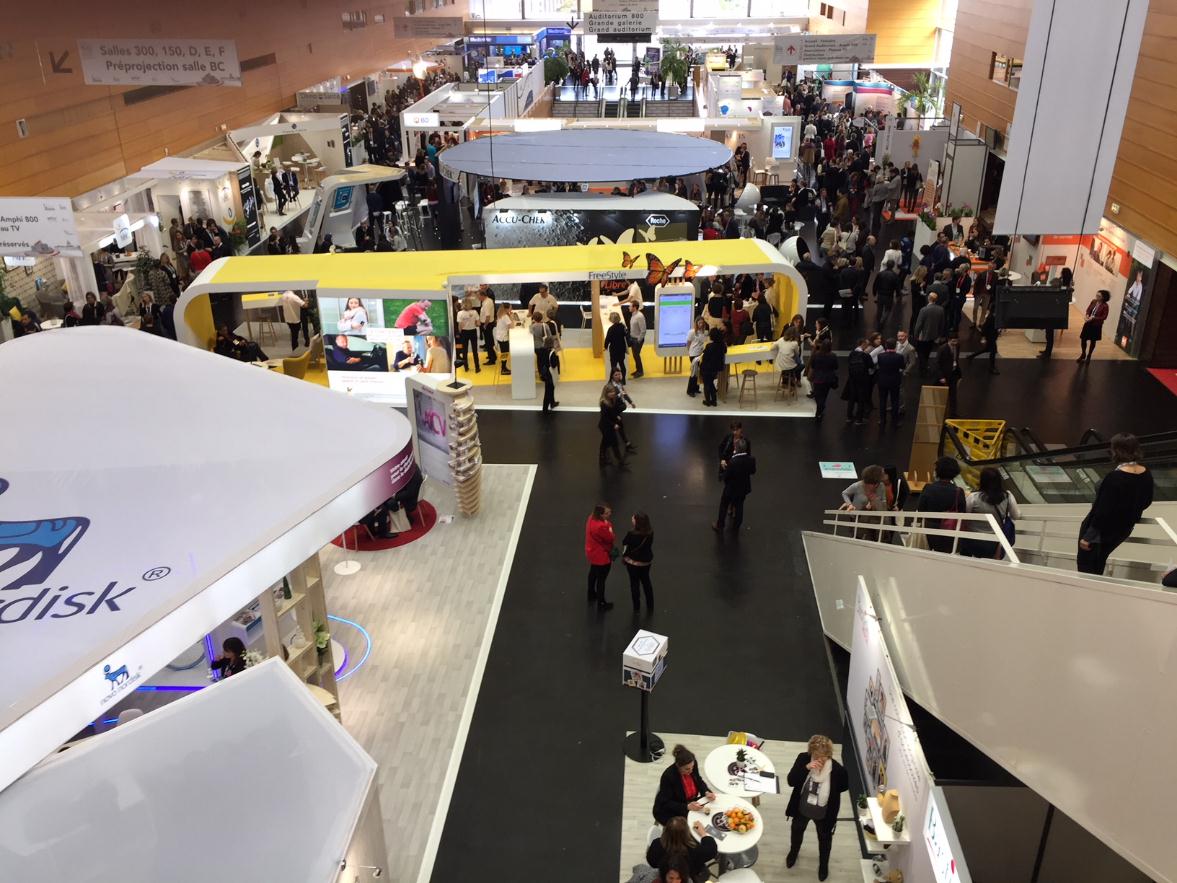 Bird view of the main hall of SFD 2018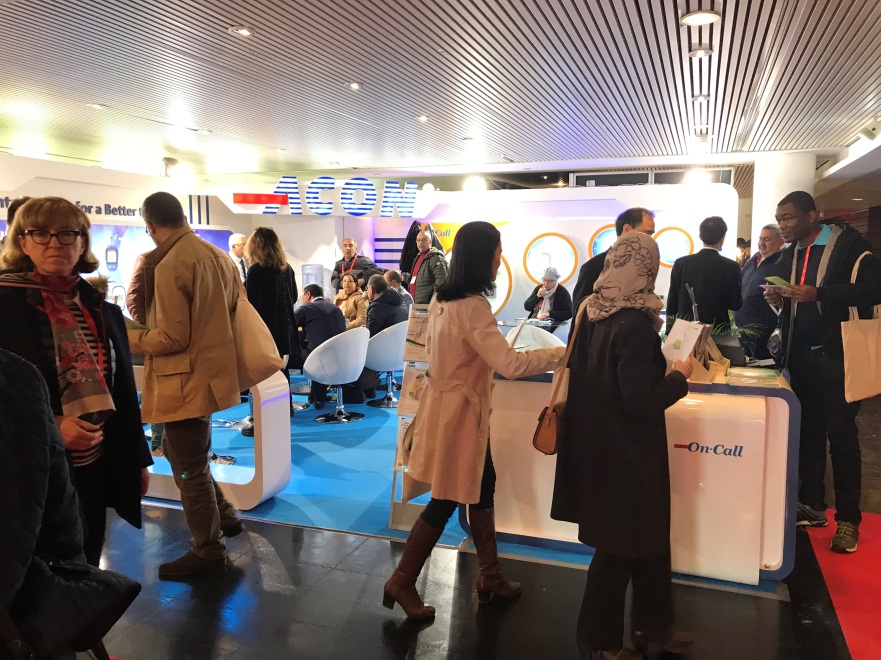 Exchange of the innovative technology & new products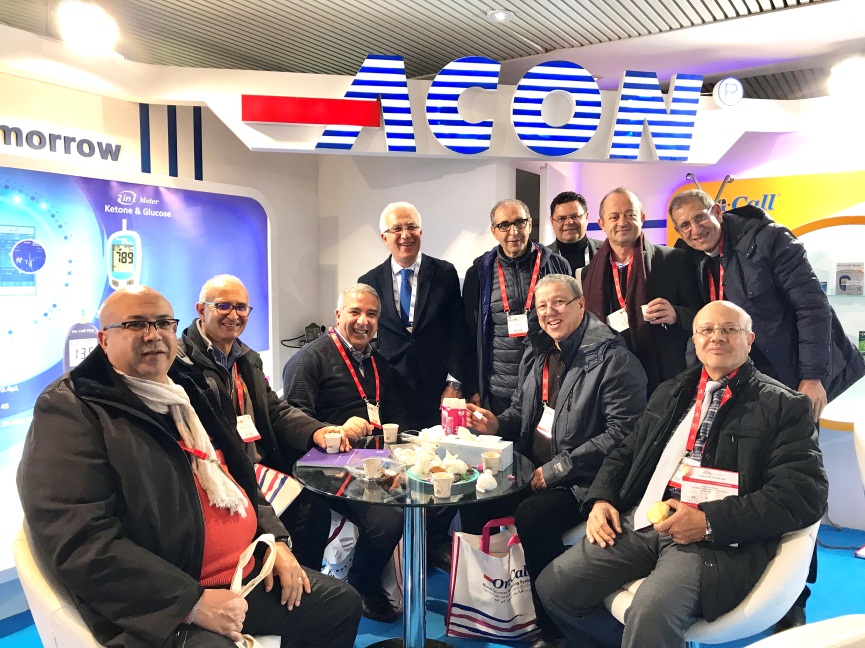 Doctors from Morocco