As the most prestigious exhibition in the field of medical devices, dental medicine and hospital equipment in South-East Europe, Bulmedica 2018 attracted more than 200 exhibitors from more than 50 countries and 13,287 visitors.

As one of the leading brands in BGMS industry, ACON attended Bulmedica 2018 in Sofia during 16-18th May. On Call® Sharp and On Call® Extra as the latest G5 glucometer got highly attention during exhibition. Meantime, CentriVet as our newly veterinary glucose meter also attracted so many visitors.

We believe our global eyesight and local service team will help Bulgarian diabetes have a better life. See you in Bulmedica next year!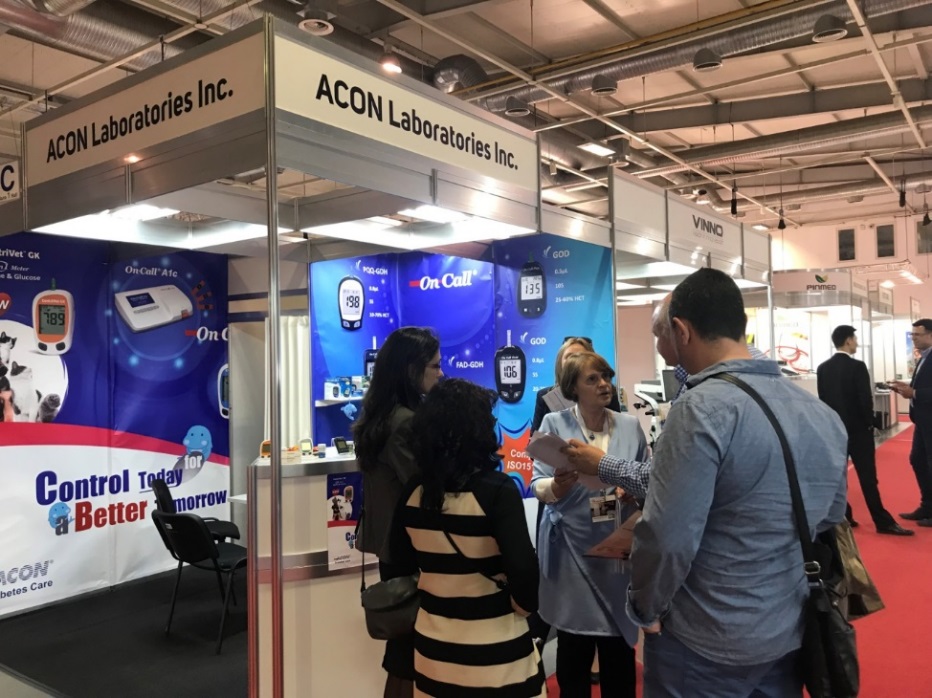 ACON booth in Bulmedica 2018